He was mostly ears when he arrived. He's blossomed into a beautiful cat!
A pint-sized kitten blossomed into a beautiful cat and found a family of his dreams.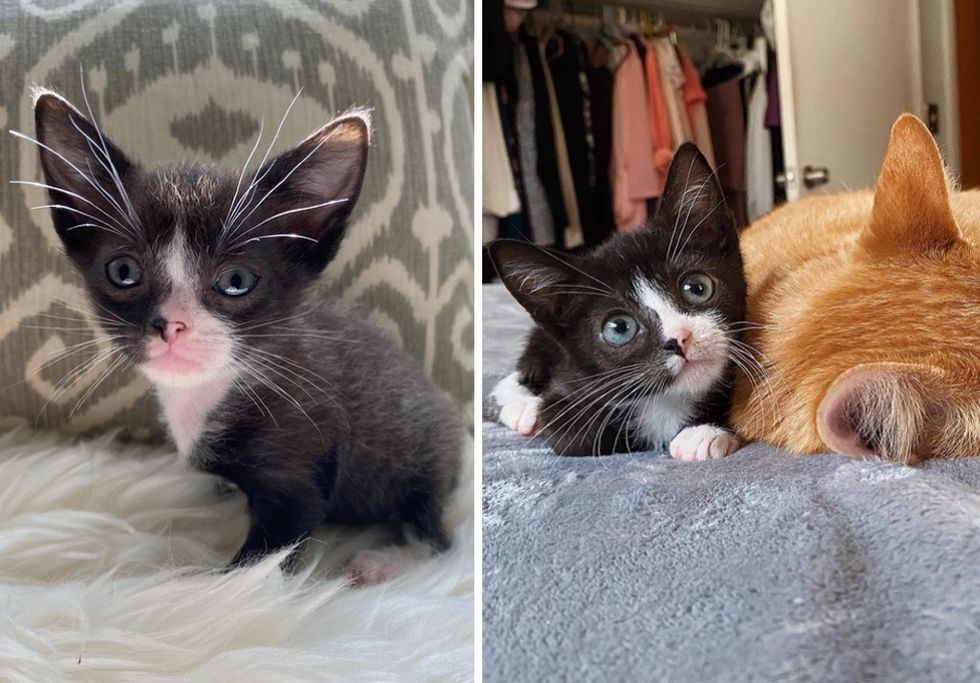 A tiny kitten came to Central Florida Foster Kittens at the end of last year for specialized care. The tuxedo was nine weeks old but only the size of a 2.5-3 week-old. Dannielle, a foster volunteer who works with animal rescues in the area, took him into her care.
He's missing a tail (Manx syndrome), has the most adorably weird peach fuzz fur, ears that are twice the size of the rest of him, and is about 1/4 of the size of all his siblings: Dannielle said.
The kitten named Ceb showed stunted growth and had health issues that had kept him underdeveloped for quite some time. He was extraordinarily small for his age and could fit inside a regular coffee mug. For the first two weeks in foster care, Ceb had trouble growing as his little body couldn't absorb nutrients from food.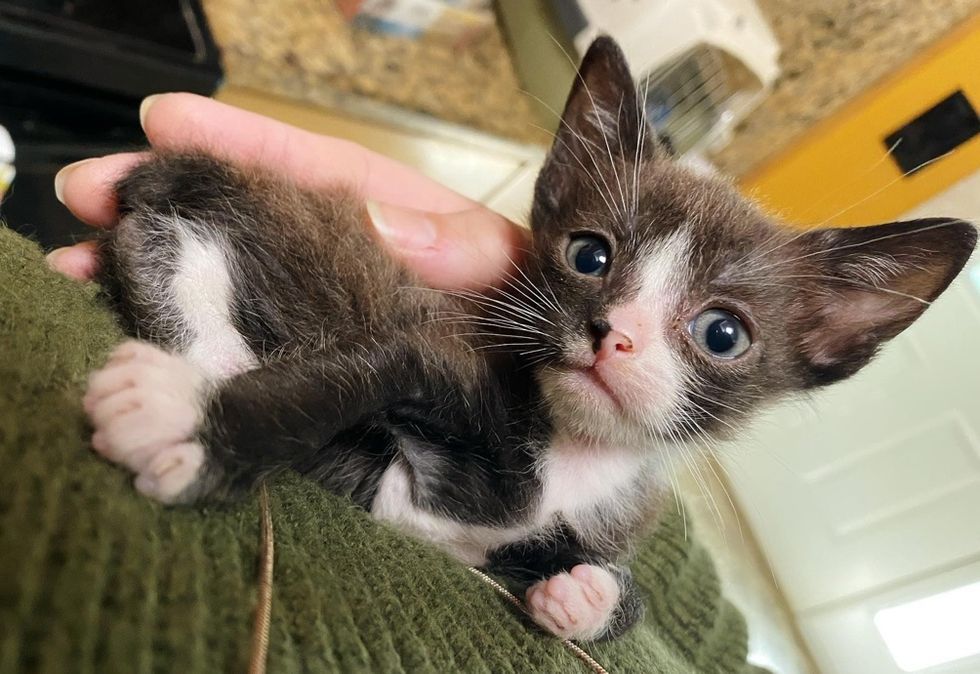 While he was put on supplements and medication, Dannielle continued to find the perfect, high-quality food that would work with his tummy.
Through tests, they were able to identify a severe GI infection that could explain a host of his health issues. He isn't absorbing any of the nutrients from his food, because his little body is just so overloaded.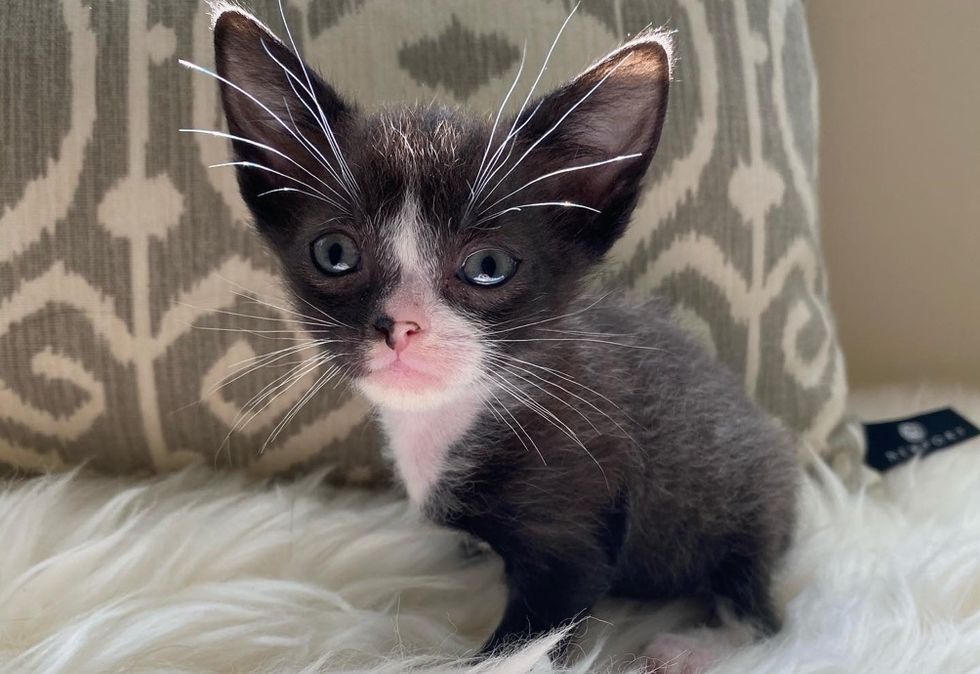 He's particularly fond of purring to the point he rolls himself over from the vibrations — which is hilariously adorable to see.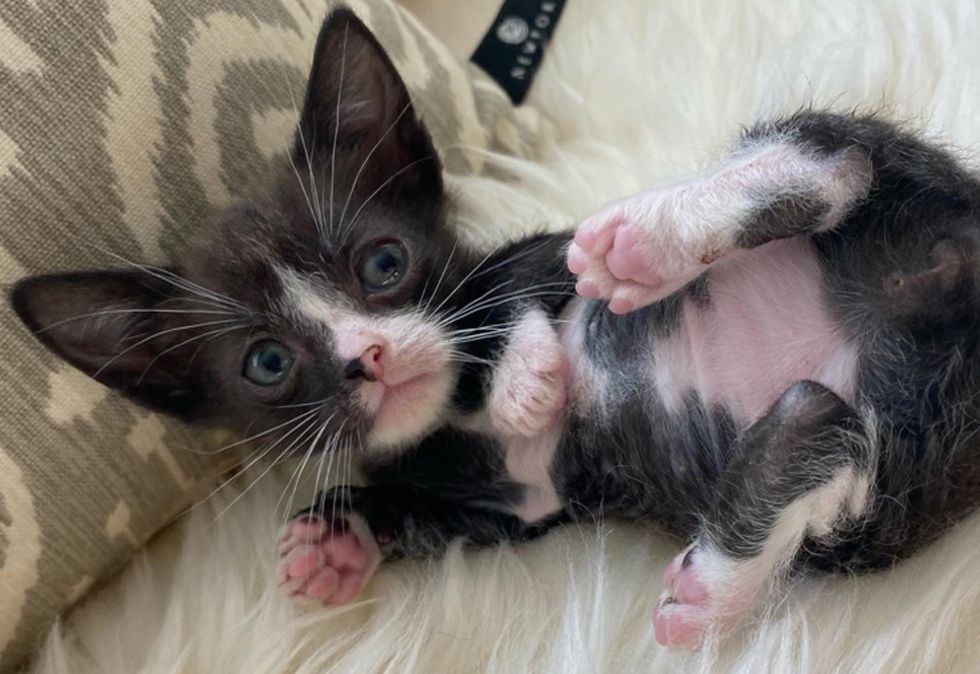 After 36 days, different medications, supplements, food changes and team work from the rescue community, the little fighter finally made it to the one pound club.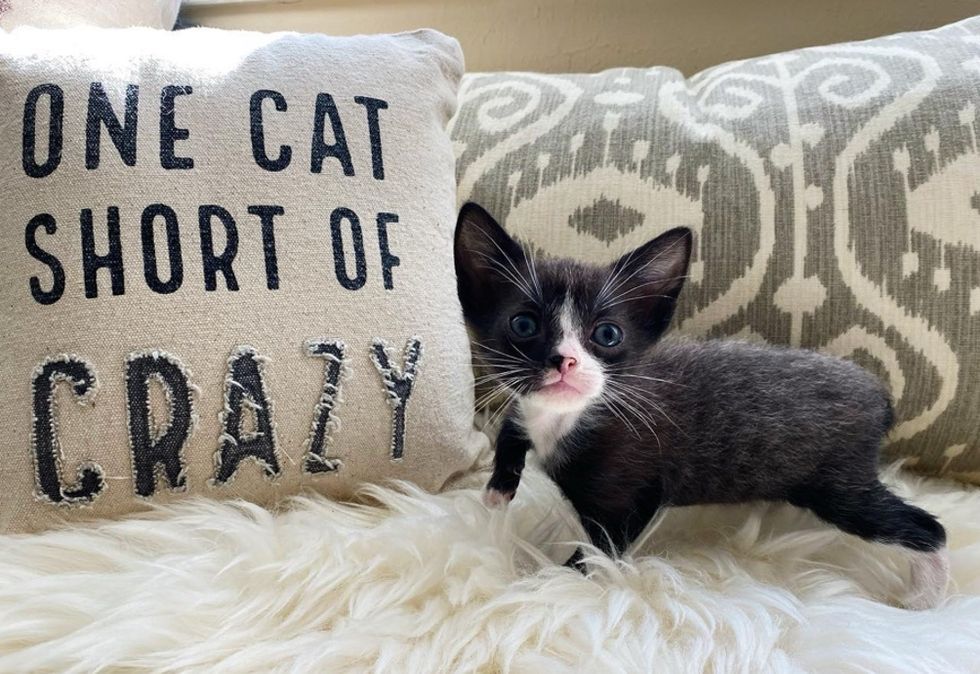 The kitten won the heart of everyone he came across including the resident kitties.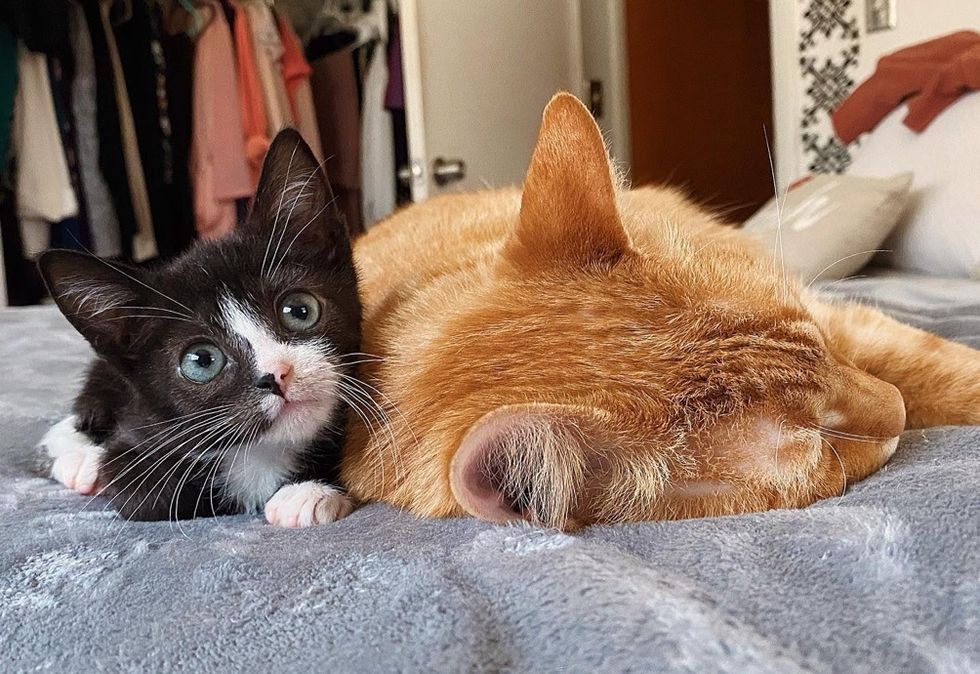 With an ultrasound, they were able to pinpoint the cause of his GI issues. The kitten's poor absorption is due to chronic inflammation, which made it difficult for him to gain weight.
It makes me so happy to see him thriving and getting to be a 'normal' kitty after so many months.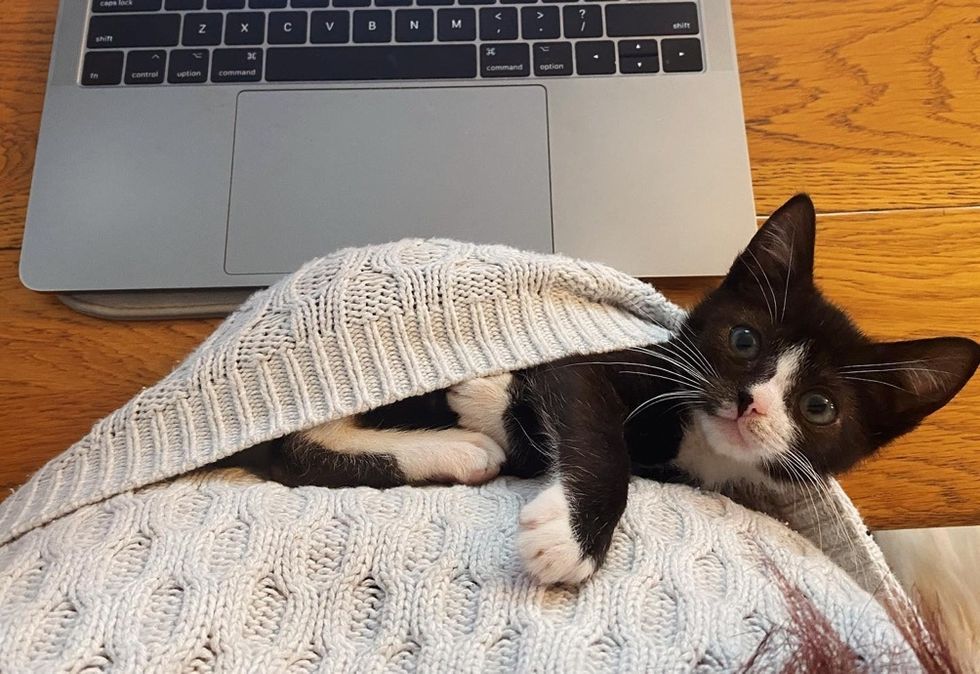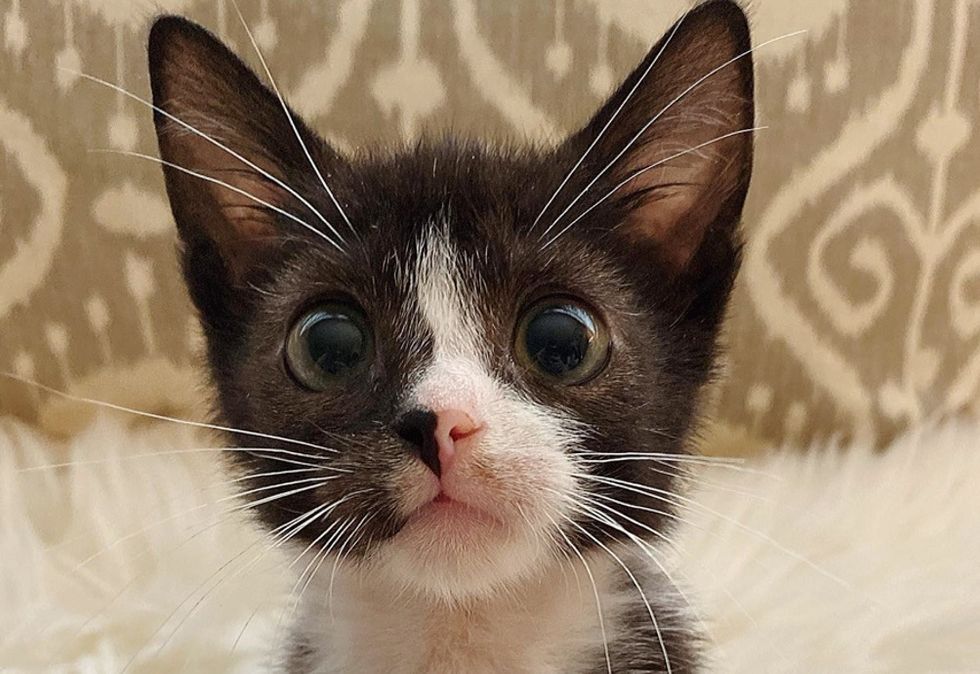 The kitty has grown by leaps and bounds, but some things will never change. He needs to cling to Dannielle and follow her everywhere around the house like a little shadow.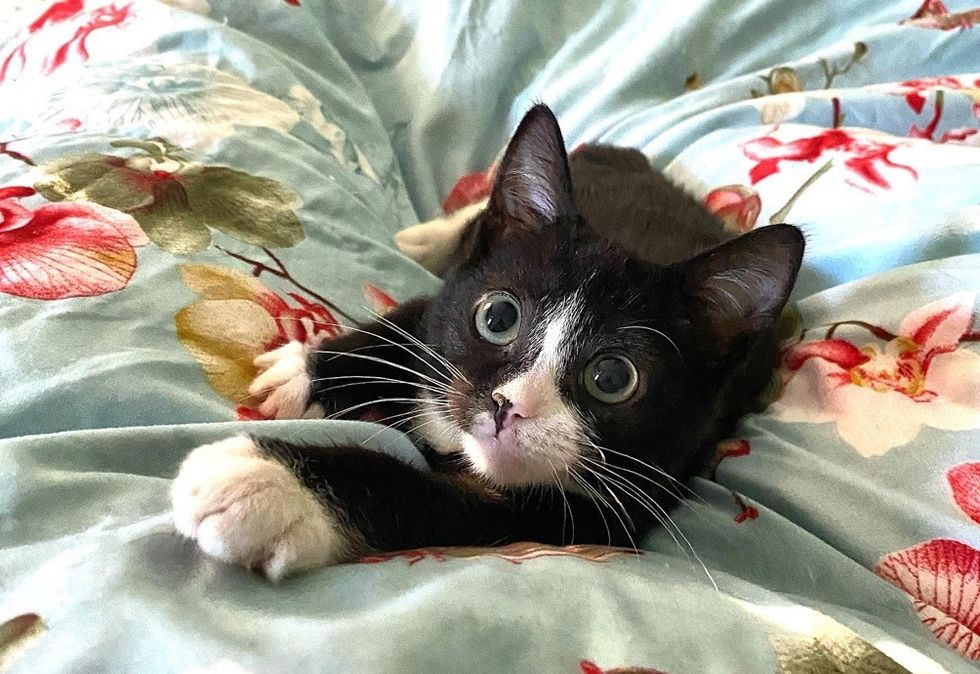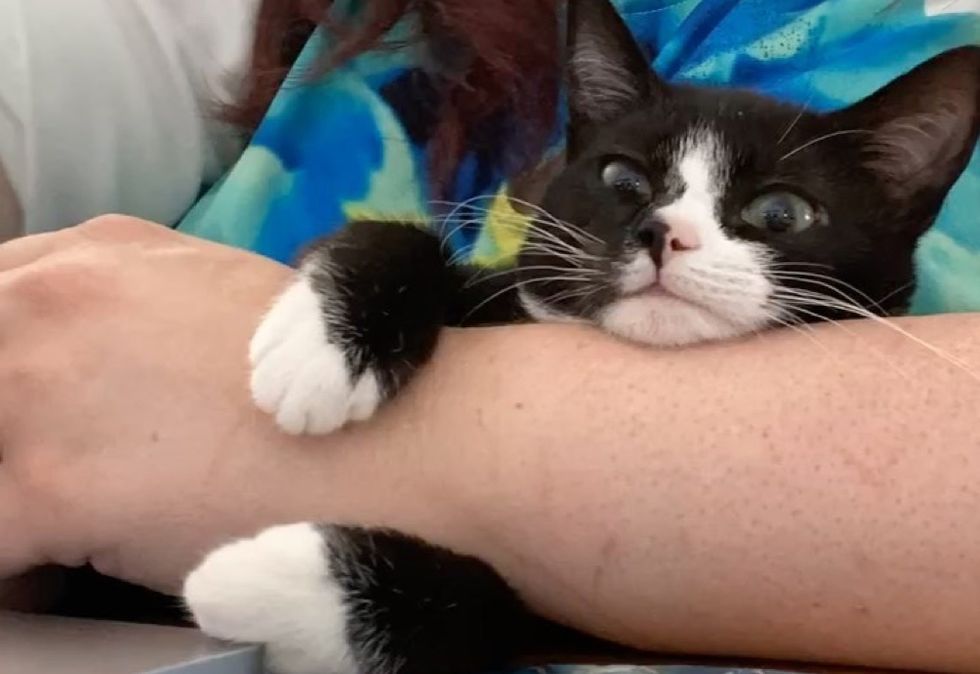 He has transformed from a tiny, emaciated, big-eared kitten into a sleek-coat chonk of love.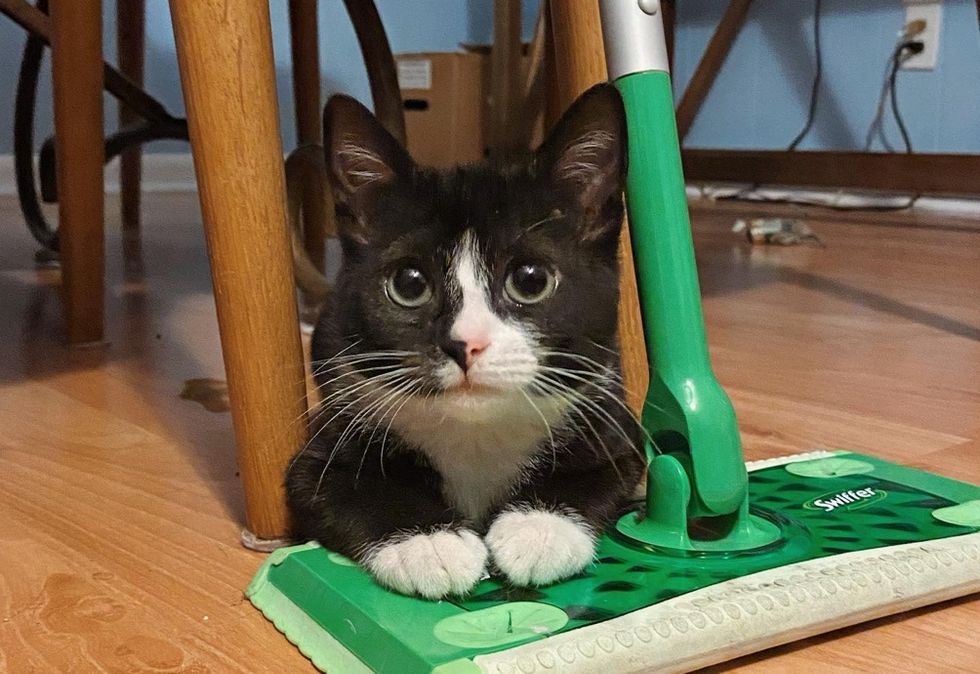 After eight months of fighting for little Ceb, he flourished into a beautiful young cat.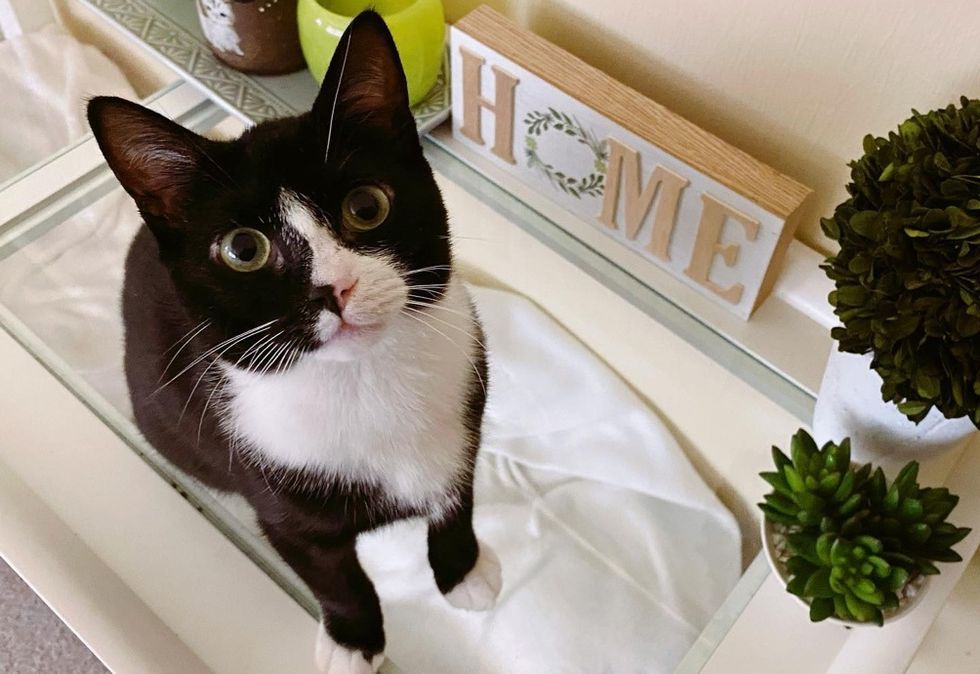 H/T: Lovemeow
Please SHARE this with your friends and family!